Efficient, skillful handling of customer service interactions is how a contact centre creates value. You can create more value by making it easy and intuitive for your administrative team to identify areas of improvement for your staff.
Amtelco's Intelligent Series comes pre-packaged with a basic reporting interface. You can export PDFs and spreadsheets based on the data stored on your database to highlight agent and client performance. Unfortunately, the default report set leaves it up to you to identify what to highlight and how to do it.
There are some key thins missing with the default report set:
How do you measure individual customer sentiment?
What external tools will you be using for quality assurance?
How do you combine that data with the efficiency metrics available on your database?

How do you track changes over time?
The Amtelco system uses a lot of vocabulary surrounding their metrics that has to be learned. The default reports are not obviously named and you often need many reports to pull out a single actionable result. Additionally, anyone accessing your reports needs a broad understanding of the IS data structure.
You need custom reports, or you need an elaborate stack of spreadsheets. And your management team has to find time to manage it all.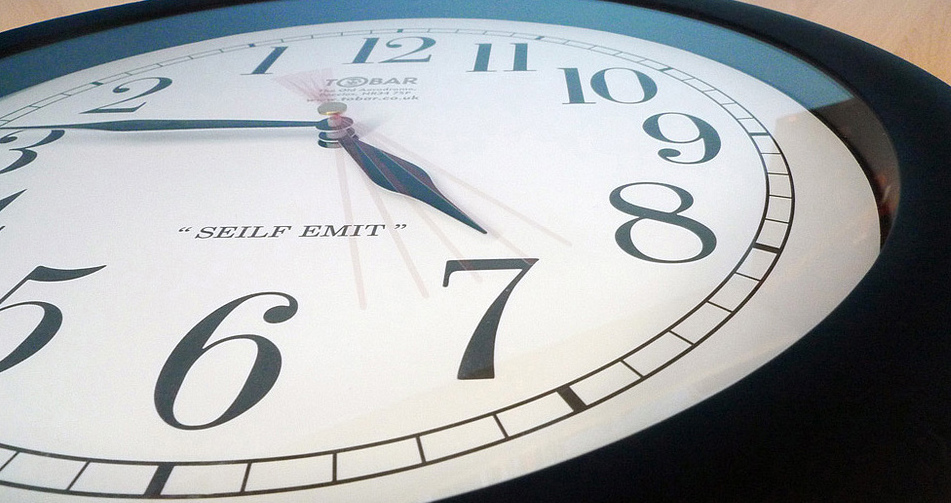 I propose a new method of reporting on your team's performance through an easy-to-use dashboard integrated with IS.
Automation provides a more consistent feedback loop
If all calls on an individual client account are twice as long today than any other day, how do you find out? If you have an employee who is using 250% time in after call work today than they do every other day, do you notice? If everyone on your team has a high disconnect time on a new client account, how do you capture that for review?
Automated periodic reporting ensures you are always aware of long term trends. This is combined with "event alerts" to capture short term changes in account and agent performance.
You will receive automated notifications when a client or team member is not matching your site's current standards. This allows your management team to identify issues before your clients or your staff. This can be configured to send notifications to supervisors or directly to impacted team members, with the option to "sign off" that they are aware of the notification.
Send your overview reports to all members of your management team. Have your real-time alerts handled by the relevant personnel only, with an escalation path for ongoing concerns.
Quality assurance within IS
Bring the QA process into the IS ecosystem, making it easy to generate reports based on the results. Perform quality assurance from within an IS script or through an external interface, allowing you to perform QA easily from anywhere. If you don't yet use a QA tool, this will fill the void. If you do, this will replace the need for your existing tool.
Link recordings to the quality scoring to make it easy for your team to review their personal results. Optionally allow team members to sign off and comment on their scores.
Most importantly: track your quality scores along with your efficiency metrics. This makes it easy to provide a complete picture of your employee's performance.
Rubrics included:
Default
CAM-X
NAEO SASA
Custom
Generate new revenue through CSAT/CES programs
Activate customer satisfaction or customer effort score programs on a per client basis, through a single client shared field value. Programs can be administered via email, SMS, or even by phone. The resulting scores can be provided in reporting to your clients as a value-added service.
More importantly: this data is also applied to your team stats to provide a bigger picture. Does your staff make your clients happy? What about their clients? Provide real feedback to your team on how your callers feel about their service.
Peer to peer feedback
Using agent shared fields, you can activate the ability for any operator to perform QA tasks. Buddy systems, mentor/mentee relationships or completely randomized team-wide selections. This make it easy and intuitive to bring your preferred quality rubric into your team's culture.
Use the same method to randomly request an operator perform QA on their own calls.
Spreading out this responsibility provides a higher level picture of how your team is performing. Your supervisors can review the feedback given by team members as well as the feedback received. This provides clearer insights, with less administrative time spent, into what your team views as "quality." By making your quality assurance tooling available within IS, you can make it easy to make quality assurance everybody's job.
Per-client quantification to provide areas of opportunity
The same data used to measure your employee performance can also be aggregated on a per-client basis.
Do you have a client that is measurably more difficult than others for your team to handle, but the revenue isn't there to match the difficulty?
On the other side, if your employees excel on a specific group of accounts, identify commonalities. This information can be highlighted to focus the efforts of your sales and accounts teams. Aim for new clients that have a good balance of administrative requirements vs. revenue earned. Highlight areas where you can work with your current clients to reduce account-handling difficulty.
Over time, this will result in less errors, easier on-boarding for new staff, and reduced overall training requirements.
Meaningful data to engage your team
Tracking individual and team performance over time should be easy. Your core metrics should be simple to understand and available whenever needed. Methods of providing automated touch-points to give your team the tools to be as self-motivated as possible are provided.
Periodic automated reports sent directly to employees, with or without supervisor sign-off beforehand
Include team data, with the option to anonymize, to ensure every member of your team has context for where they stand in relation to the team
Access to reports within Telephone Agent – allow your team members to review their own performance without accessing an external application
Customizable highlighting to ensure your team members are always aware of their areas for improvement as well as the areas where they excel
While most of what is proposed here can be performed using custom tooling, there is no integrated solution that works within IS. This solution helps reduce administrative and training costs while improving your client experience. You can't manage what you don't measure.
Please click here to fill out a short feedback survey. It would be very helpful and will only take you two to three minutes to complete.